The project consortium of C4Education encompasses a small number of partners, enabling a close cooperation and quick decision making. A project management team has been selected with representatives from each partner to ensure the overall coordination and implementation of the project tasks organised in 4 work packages.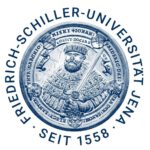 Coordinator: Friedrich-Schiller-University Jena – Faculty of Arts, Digital Humanities (Image/Object)
Representatives : Sander Münster (Project Leader), Gustavo Nogueira (Project Manager), Oğuz Özkan (Project Manager)
The Junior Professorship of Digital Humanities (Image/Object) at the Friedrich-Schiller-University Jena is focused on high-level, international as well as interdisciplinary research and teaching on image- and object-based knowledge media and processes in the fields of Digital Humanities and Digital Cultural Heritage. The range of topics includes the study of information behaviour, information systems, and aspects of museum mediation and pictorial knowledge representation. The Junior Professorship also deals with the theoretical reflection and systematization of Digital Humanities as well as teaching research aimed at building digital competencies.
---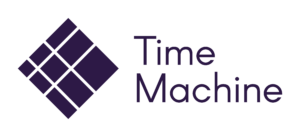 Partner: Time Machine Organisation
Representatives: Kerstin Muff (Chief Communication Officer), Caroline Maximoff (Communication, Project Manager), Ágnes Telek (Social Media), Ilaria Manzini (Local Time Machine Manager)
Time Machine Organisation is an international organisation for AI and Big Data technologies in cultural heritage and a network of more than 600 institutions. Located in Vienna, it brings together research institutions, companies, archives, museums and libraries from all over the world that are joining forces to forward the idea of Time Machine – a large-scale simulator mapping 5000 years of European History, transforming unprecedented volume of archives and large collections from museums into a digital information system.
---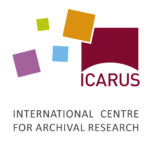 Partner: ICARUS – International Centre for Archival Research
Representatives: Daniel Jeller (Programming and IT), Tatjana Hölzl (Communication)
ICARUS is a network of more than 180 public bodies from over 30 European states and Canada. The consortium keenly supports archives and related institutions in rising to the challenges of the digital era. It supports members in joint development and maintenance of electronic infrastructures and shared standards and strategies, new approaches for international cooperation, which facilitate the sharing of specific expertise and know-how.
---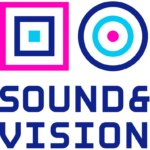 Partner: The Netherlands Institute for Sound and Vision
Representatives: Johann Oomen (Head of Research), Nienke van Schaverbeke (Project Manager), Rebecca Haselhoff (Project Manager)
The Netherlands Institute for Sound and Vision (NISV) is the leading institute for media in the Netherlands and one of the largest audio-visual archives in the world. It is an inspiring, creative and welcoming meeting place for professionals and others interested in the industry; online, in the physical museum and on location, for instance at festivals. NISV preserves and provides access to different types of media, including radio and television programmes, video games, written print media, political cartoons, GIFs, websites and historical objects. They also collaborate extensively with a large number of (inter)national partners to initiate research projects that contribute to an open, free, inclusive and media-wise society.
---

META Group is a supporting institution of the Project. META aims to drive knowledge from idea to market by coaching researchers, entrepreneurs, investing in promising opportunities and advising public and private organisations on innovation strategies. META will provide support for exploitation and sustainability goals of the Project through Exploitation Advisor.
---